Immune Boosting Product Buyer's Guide (updated September 2023)
Biom Virus Shield Review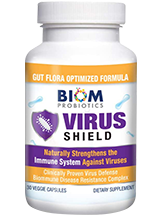 For us, this product first got our attention with its great sounding name! Who can resist 'virus shield'! This product is readily available on Amazon and promises to supercharge and strengthen your immune system against viruses. It brags of several patented ingredients namely probiotics called Biomsify, as well as a prebiotic. It also contains a proprietary combination of immune activating compounds which they name as a biommune disease resistance complex. Sounds great right?
If there is something that we have learnt with supplements, if it sounds too good to be true it usually is. So we delved deep to discover exactly what we were dealing with.
The positive aspects about these pills is that they do contain Elderberry and Echinacea, however, they form part of a 250mg proprietary blend with other ingredients so it remains unclear exactly how much of these are included leaving us unsure about the efficacy of the product. This is the main issue that we have with a proprietary blend – unclear dosage.
While we were happy to see the inclusion of a probiotic (indeed several) we are not convinced that this is what your body needs to support a healthy immune system let alone give it a strong boost. We have found no clinical evidence to suggest that probiotics are key in building strong defense mechanisms. Whilst we appreciate that a healthy GI tract is essential for optimal health, we felt an effective immune boosting product should stick with clinically-proven ingredients. Perhaps we are missing something that they know about, but if so, they should share it on their website and they don't. 
Our main questionable ingredient was the 'pea fiber' and 'resistance starch'. They form a large chunk of the pill and we have no idea why they have included these in their immune boosting formula. We would have preferred to see a higher dosage of Elderberry or least the inclusion of Vitamin C and Zinc. What's more, the price tag for this product was what we call hefty, to say the least. At $99.95 (for 30 capsules) this is not something that most people can afford to take monthly. Perhaps as a one off here and there it could be financially manageable, but as a regular addition to your daily nutrition, this isn't realistic.
Whilst it is all well and good trying to dazzle consumers with scientific names, clinical research needs no such dazzling – data speaks for itself. We would love to have seen some science to back up the patented ingredients that form this product. This way we would have been in a much stronger position to be able to ascertain how well this is likely to work for you, instead we are left in the dark a little. 
Is Biom Virus Shield Effective?
The manufacturer claims that this is an extremely popular product and is very effective, so we were looking forward to seeing proof as such. One of the best indicators of how well this will work is the feedback from people who have used it so we turned to actual customer reviews to see what people really think about it and how well (or not) it worked for them and whether they would recommend it. Unfortunately, this is where we hit a roadblock because we were able to find only one customer review on Amazon, which is a real shame. That said, it was a positive review which is great. 
This was not exactly what we expected to find, but it wasn't altogether shocking, perhaps this is because of the fact it is more a 'probiotic' product than an 'immune boosting' product? We are not entirely sure but are definitely disappointed by it
Is Biom Virus Shield Safe?
In general, this product is marketed as natural and safe. However, we are unable to ascertain the safety of the patented blends within the product as they are not backed up with any scientific data. A little more transparency and information would have been greatly appreciated on this matter for us to be able to provide a more comprehensive answer. 
Summary
Biom Virus Shield held such promise but fell short in a number of ways unfortunately. Let's start with the positives. Biom Virus Shield utilizes patented blends of a variety of ingredients including probiotics as well as Elderberry, Echinacea, Astragalus and Aloe. They offer this in a 450 mg daily serving and offer 30 capsules as a one-month supply, suggesting that one capsule a day is sufficient. Whilst we are sure these guys have done their research when it comes to creating their patented blends, we would love to have seen the data to help us establish whether on not we think that this product is worth the money. This is one of the most expensive products that we saw on the market, leaving us to believe that it is going to get great results but in truth, we just don't really know. This is especially true given that we were unable to find any real reviews that could give us some indication about its efficacy.
On top of the hefty price tag that we do not appreciate, we were unable to find a promising money back guarantee which is always a good sign of the manufacturer's confidence in the results that you are likely to experience. This is a huge negative point for us when we found so many products out there that do offer a money-back guarantee so to find one that doesn't offer any kind of guarantee is alarming. Does that mean they don't expect you to experience good results? Are they not confident in the product's ability? Who knows, we can only guess the answer to this question. 
We were impressed that this company follows the international Good Manufacturing Practices (GMP), and the fact their formula is all pure, 100% vegan, soy & gluten free, easy-to-swallow capsules, completely free of fillers, binders, and artificial ingredients.
We feel that this product was almost there but would need a few tweaks such as making the price as easy to swallow as the capsules, to ensure a higher score and the chance to reach our prime position. 
What You'll Discover:
✓
Which Immune Boosting supplement is the BEST BUY and comes with a great GUARANTEE!
✓
Which formula and ingredients are the most EFFECTIVE and work the fastest?
✓
How NOT to get ripped off! BE AWARE of poor quality and cheap products.
Top 6 Items to Consider:
Ingredients
Cost Per Serving
Product's Testing Results
Company's Reputation
Consumer Reviews
Return Policy & Satisfaction Guarantee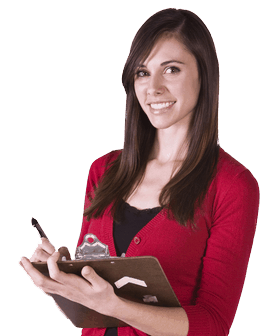 Sign Up For Our Newsletter!
We will send, straight to your inbox, the latest and most relevant information regarding x to keep you updated and informed.
Our promise: We will never share your contact details, unless you give us permission. And, we will only ever send you information that is helpful and significant.