Immune Boosting Product Buyer's Guide (updated September 2023)
Legion Immune Review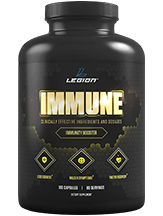 This review examines a product called Legion Immune. With an impressive claim that this product is a 100% natural immunity booster that improves the immune system's ability to find and eliminate pathogens, impairs the function of harmful bacteria, and enhances mood and well-being when sick, we were excited to delve deeper into the formula of this immune boosting supplement. The first thing that we looked at was the label so we could get to analyzing its ingredients. 
The first thing we noticed was that thankfully it contained Vitamin C, Zinc and aged Garlic – in significantly high doses which is an excellent start. They have also included Ginseng and Geranium, and whilst these aren't bad ingredients, we would love to have seen the addition of Elderberry which is clinically proven to provide great results when boosting the immune system. In addition, if they had added Echinacea also, this would have been appreciated. Instead, its star ingredient is something called Tinospora Cordifolia from Tinofend®. We have never heard of this so looked it up and found that it is indeed used for boosting immunity, helping treat diabetes, high cholesterol, allergic rhinitis (hay fever), upset stomach, gout, lymphoma and other cancers, rheumatoid arthritis (RA), hepatitis, peptic ulcer disease (PUD), fever, gonorrhea, and syphilis. Sounds great right? However, we were unable to find any scientific evidence to support the inclusion of this herb commonly used in Ayurvedic medicine. 
This product is on par price wise with other similar products at $39.97 (and free shipping) however, this may not be a great option if you are looking for long-term immune support as they don't offer any sort of discounts for multiple purchases. Larger, more established companies usually will offer bulk discounts to try and garner loyalty in their client base.
Where this product fails to impress us is their money back guarantee if you are not happy with the results. While there is one, it is not clear how long you have before you are able to claim your money back if it doesn't work. This is upsetting because most supplements advise to take them for at least a month before seeing any results. Is the manufacturer assuming that after a month this product won't work? It's unclear and leaves us uneasy as to what we can expect.  We are left feeling slightly disappointed in this product, to say the least. 
Is Legion Immune Effective?
Because of the extremely short time period for their money-back guarantee, we needed to check customer reviews to ascertain the chances of this product working within the first two weeks of using it. At first we were amazed by the lack of reviews found on Amazon! That said, the ones we found were all positive. 
Is Legion Immune Safe?
In terms of safety, we did not find anything that was cause for concern.
As with any new supplement or diet introduced into your daily life, we always advise talking to your healthcare professional about possible contraindications of any pre-existing medical conditions or medications that you are taking. Supplements work differently for everyone and the effects vary between individuals so it is always a good idea to run any health changes with a professional.
Summary
At first, Legion Immune appeared to have most of the qualities we look for in an Immune Boosting supplement because it includes key ingredients in its formula such as Garlic, Vitamin C and Zinc. What's more, they provide a healthy daily serving of each ingredient inline with the suggestion of clinical research. However, they are missing the key Immune Boosting ingredients of Black Elderberry and Echinacea, which definitely lowered this products appeal. However, upon closer inspection, we found many concerning items that make us hesitant to fully recommend this product. 
The lack of multiple purchase deals to lower the price was disappointing, as was the lack of information we could find about the money back guarantee. 
Our biggest concern was the star of the show ingredients – Tinospora Cordifolia. We get that they have patented this ingredient, which definitely makes it look more appealing however, this ingredient is fundamentally a traditionally Indian shrub that has no clinical studies to support its inclusion into an Immune Boosting supplement. It is paramount for us that manufacturers create formulas backed by clinical studies to demonstrate their seriousness about what they sell to the public.  
If we could turn to a solid money-back guarantee with transparent details, we would have felt better about Legion Immune. However, there were just too many other aspects that this product would have to change to move up the charts towards our #1 spot. When a manufacturer truly believes that their product will work, they offer a real money-back guarantee and be open and transparent with the information that they provide. 
What You'll Discover:
✓
Which Immune Boosting supplement is the BEST BUY and comes with a great GUARANTEE!
✓
Which formula and ingredients are the most EFFECTIVE and work the fastest?
✓
How NOT to get ripped off! BE AWARE of poor quality and cheap products.
Top 6 Items to Consider:
Ingredients
Cost Per Serving
Product's Testing Results
Company's Reputation
Consumer Reviews
Return Policy & Satisfaction Guarantee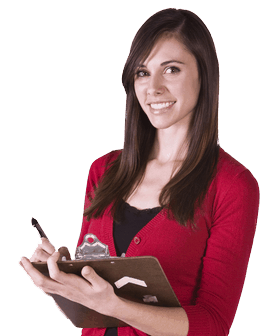 Sign Up For Our Newsletter!
We will send, straight to your inbox, the latest and most relevant information regarding x to keep you updated and informed.
Our promise: We will never share your contact details, unless you give us permission. And, we will only ever send you information that is helpful and significant.